Obedience Dog Training in Geelong and Melbourne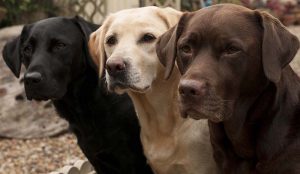 Beginners to Advanced.
It is our philosophy that dog obedience training should be based on a behavioural approach.
A dog that complies only because it feels it must is not an obedient dog. That approach to obedience dog training inevitably fails, usually when it matters the most, and behavioural problems can often develop as a result of such training methods.
A dog that complies because it fully understands an owner's communications and actively wants to comply to commands, on the other hand, is always obedient in any situation and under any degree of distraction.
At PAWSonal Training, we are both expert dog handlers and expert dog trainers. And as expert dog trainers, we teach you, in very simple steps, how to communicate with your dog in the same way that a professional dog handler would to achieve success in training goals―a 70 metre Recall with one command, out-of-sight of the owner, under the high distraction of playing with a group of other dogs, is achievable for almost any dog /owner partnership with our training methods. We teach you how to develop the bond that leads to success.