Puppy Training in Geelong and Melbourne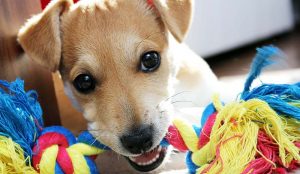 Socialisation opportunities for puppies are essential. But there is much more to preparing a young puppy for life than just teaching it to Sit, Drop and Recall over a few steps at around 12 weeks old.
Dogs are sophisticated social animals and every growing young dog needs to learn many new skills, including how to communicate appropriately with other dogs of all sizes, ages and temperaments in many different social settings, as well as learning about bond and leadership from the owner. Without this, major behavioural and obedience problems can begin to surface as the dog grows.
Some larger breeds of dogs might not even start to mature mentally until 2-3 years of age. So a dog may remain a 'puppy' for longer than an owner realises.
Whatever the breed or age of your puppy, PAWSonal Training equips both owner and puppy with the simple skills and strategies that will prevent behavioural and obedience problems developing in the future and nurtures your puppy into a balanced and happy family member that can be taken anywhere with confidence.